There's an Explorer Trailer that's just your size
From 1 to 24 Toilets, pick a length that suits.
Deliver Safety with Explorer Trailers
Explorer improves transport safety by directly securing each toilet skid to the specially designed carrier slats on the trailer bed.
Explorer's unique design is easily adjustable to "box-in" virtually any size of skid, providing you flexibility to transport the many styles of portable toilets available today.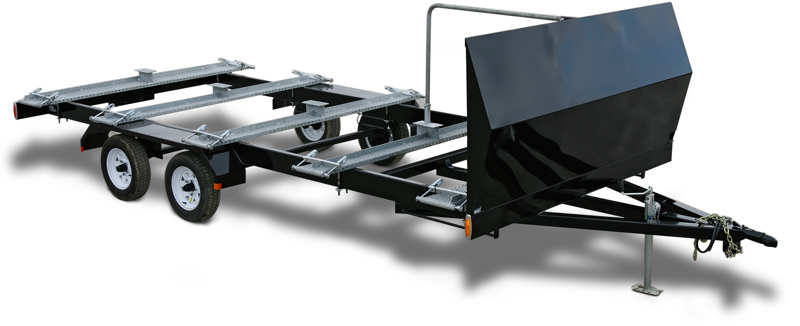 8-Toilet Transporter
Shown with optional deflector for reducing wind loading
Hot Dip Galvanizing
Galvanizing makes your transportation equipment last for the long haul.
Ensure long life and low maintenance – specify hot-dip galvanizing. It's one of the most economical solutions available!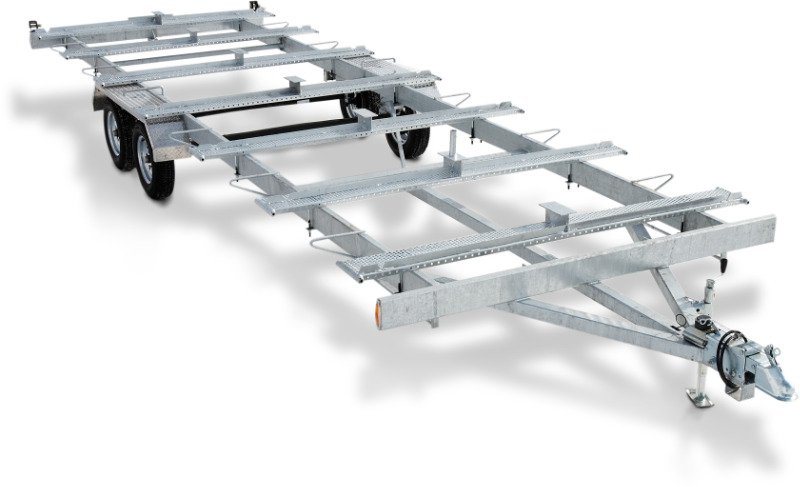 Contact an Associate in your Region
Explorer Toilet Transporter Trailers are shipped directly from our Elmira, Ontario manufacturing plant, or from the yard of your nearest Sales Associate.

Visit Us
20 Martins LN
Elmira, ON N3B 2A1